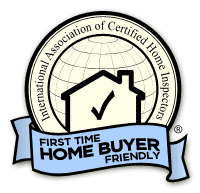 At Pacific Homes Inspection, we are focused on providing quality property inspections with the highest levels of customer satisfaction – we will do everything we can to meet your expectations.
With our emphasis on prompt and quality service, we're sure you'll be happy working with us. Look around our website and if you have any comments or questions, please feel free to contact us. We hope to see you again! Check back later for new updates to our website. There's much more to come!
-------------------------------------------------------
Please click on these buttons to visit me on these other sites:
Recommend me on Yelp & Angies List.
Like me on Facebook and Google.
Review me on Houzz.
-------------------------------------------------------
I have been in the construction industry for over 30 years and have worked on commercial, public works and residential construction. I have participated in 100's of "punch list" or "walk throughs" for both residential and commercial properties. I thoroughly understand construction from the ground up and continue my education through certified home inspection courses and stay current with new building codes and current construction practices.
At Pacific Homes Inspection, my mission is to provide the highest-quality work possible. I succeed at this because of my integrity, my commitment to a solid work ethic, and my passion for staying current with the newest innovations of my industry, with consideration for the environment and my local community.
I bring years of experience to bear in residential, light and heavy commercial building construction and large public works projects.
My pride and personal involvement in the work I perform results in superior quality and service. This attitude is reflected in my level of responsibility, professionalism and competency.
Official InterNACHI Education Transcript
for Robert Evans
25 Standards Every Inspector Should Know Course
5
How to Inspect for Moisture Intrusion Course
8
How to Inspect HVAC Systems Course
12
How to Inspect the Attic, Insulation, Ventilation & Interior Course
14
How to Inspect the Exterior Course
16
How to Perform Deck Inspections Course
3
How to Perform Residential Electrical Inspections Course
4
How to Perform Roof Inspections Course
4
InterNACHI Code of Ethics Course
1
InterNACHI Home Inspection Standards of Practice Course
3
Residential Plumbing Overview for Inspectors Course
8
Safe Practices for the Home Inspector Course
4
Structural Issues for Home Inspectors Course
4
How to Inspect Fireplaces, Stoves, and Chimneys Course
4
10 Steps to Performing a Roof Inspection Course
2
Advanced Electrical Inspection Training Course
4
Advanced Inspection of Crawlspaces Course
3
Commercial Property Inspection Prerequisite Course
8
How to Inspect Manufactured and Mobile Homes Course
12
How to Inspect Pools and Spas Course
8
Inspecting Commercial Electrical Systems Course
6
Inspecting Commercial HVAC Systems Course
2
Inspecting Wood Shingle and Shake Roofs Course
2
Roof Data Technician Course
2
Wood-Destroying Organism (WDO) Inspection Course
12
Transcript based on data from 10/14/2013 - 3/11/2020


CE = Credit Hours
= Course Completed
/